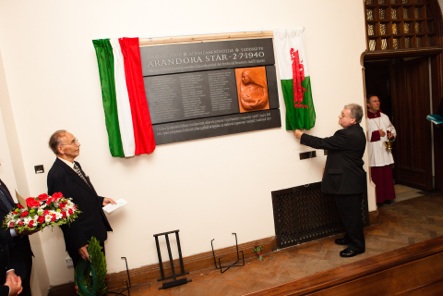 The first Welsh national memorial to the Arandora Star tragedy will be unveiled in a ceremony in Cardiff's Metropolitan Cathedral of St David, Charles Street, Cardiff on 2nd July, 2010. The memorial is being created by the Welsh-Italian artist, Susanna Ciccotti, from Swansea and world-famous stone carver, Ieuan Rees, from Ammanford.
Doors open at 10am and various items will presede a 12 noon Mass. The memorial unveiling will take place during Mass.
Would any disabled persons attending please inform Romeo on 01443 773 028 / 01443 773 028 or Maria on 01443 771 397, well before the day.