I've been playing touch rugby for many years now, since finishing playing rugby union. It has been a fantastic Sport which has given me the opportunity to continue playing competitive level sport, keep fit, play in a team environment and has enabled me to see much of the world.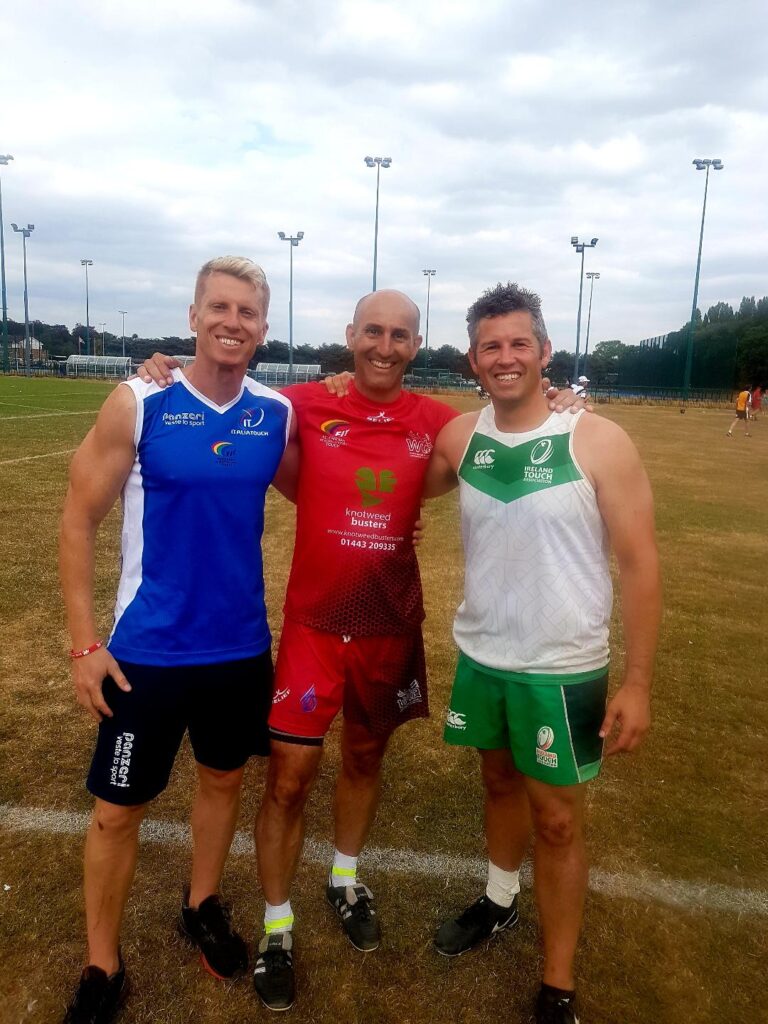 I've been lucky enough to gain 100 international caps playing for Wales which has seen me play in 4 world cups and 8 European Championships. Highlights have been winning the European Championships with Wales men's open and winning the World Cup bowl in 2011 against the USA.
Over the years I have met a lot of Italian players at various tournaments and subsequently been invited to play for various clubs in Italy such as Taranto, Brianza Bergamo and Dolomiti from Belluno in the Italian Championship.
It was from here that I then got invites to coach numerous teams in Italy. This has been a wonderful experience taking me to places I wouldn't normally visit and seeing a completely different side to life in Italy.
I suppose a consequence of this is that inevitably the question of playing for Italy arose. Once asked, it didn't take me long to decide. To coin a phrase they made me an offer I couldn't refuse! Playing for Italia has always been a dream of mine since I was little. So too was playing for Juventus….but you can't have it all.
July this year saw the European Touch Rugby Championships being held in Nottingham. Having committed to play for Italy, I decided to play for the veterans in the over 40s category.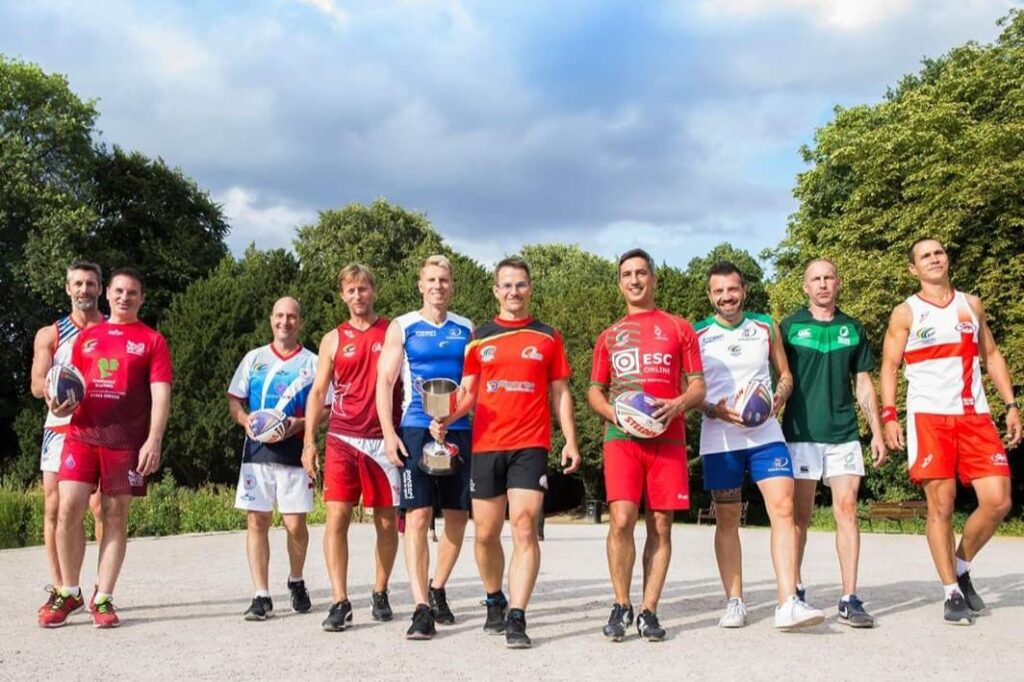 The months leading up to the Euros were hectic with a lot of travelling back and forth to Italy to train, play and help coach.
The set-up with Italy was completely different to what I've been used to with Wales. The culture, even the attitude to training and life in general has been interesting to say the least. Getting used to training all day in crazy heat, then stopping lunchtime for the obligatory pasta and glass of red wine before going back out and training all afternoon was certainly something different!
All the travel and red wine at lunch was certainly worth it and would be impossible to replicate. The culmination of all of this being that first game pulling on the famous Azzurri shirt against Switzerland.
Expectations were not as high as when I played for Wales but our goal was to finish in the top 5 countries. Unfortunately I picked up an injury leading up to the tournament (I suppose it comes with being old). I managed to play but it severely hampered my preparation and if I'm totally honest I couldn't perform to my best ability during the championships.
Games were being shown live on BBC iPlayer and on YouTube so there was plenty of coverage. The commentator couldn't believe I was in the over 40s category, so either I played very well or it was the highlights in my hair….or both!
The game I had in my mind throughout the tournament was the game against Wales. Playing against old friends and now adversities was a strange feeling which actually brought a tear to my eye before the game. Needless to say Wales were victorious.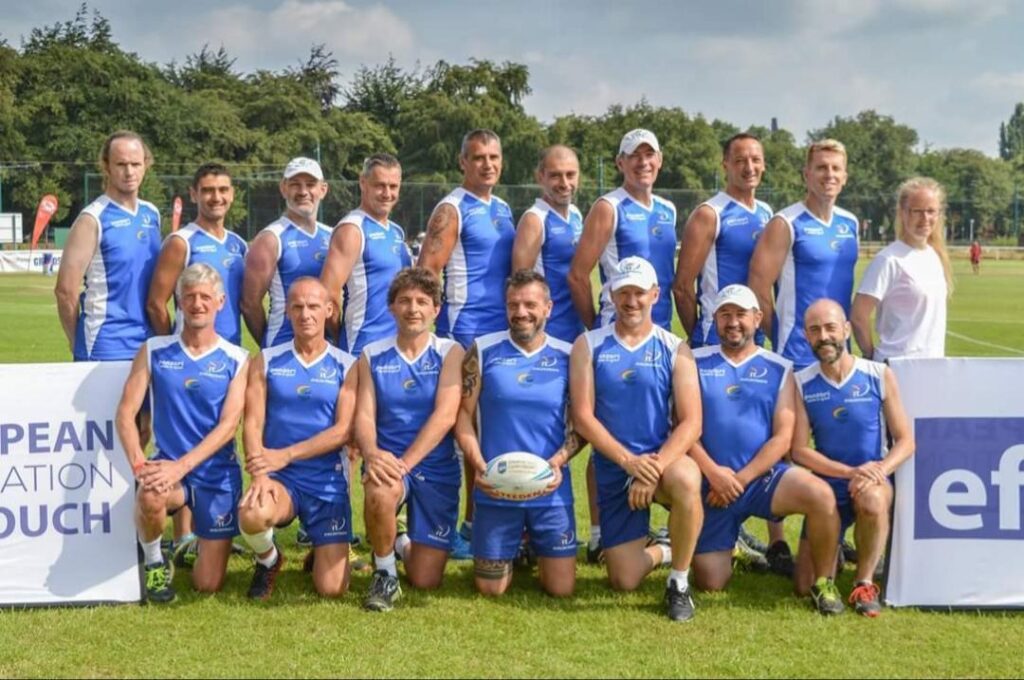 We finished 7th out of 11 countries, narrowly missing out on 5th spot due to a draw with Switzerland and a narrow loss to Belgium. However what an amazing experience to pull on that Jersey and play for Italy.
Not many people in all sports and certainly not in touch rugby have managed to gain 100 caps for their country and then become a dual international so I feel very proud and privileged to be able to say that I am one of the few.
I fulfilled a lifelong ambition. Now to get my body working properly again before the possibility of playing at the World Cup next year in Malaysia. Perhaps the dream continues….