40 Years to Remember
We are proud to have reached our 40th year, and we would like you to join us on 21st January 2017, at Mecure Cardiff Holland House Hotel and Spa, as we celebrate in style at our Gala Dinner.
For the past 40 years Amici Val Ceno Galles has been organising events for the Welsh-Italian community, ensuring our heritage is kept alive for future generations. As a non-profit organisation, all funds raised at AVC events are donated to charity, with hundreds of causes benefiting over the years. The Gala Dinner will serve as a way of celebrating the generosity of the Welsh-Italian community, past and present, with special recognition to the founding members of the AVC.
Celebrate with Us
The evening will begin with a prosecco reception, guests will have the opportunity to meet committee members, get to know our chosen charities, and catch up with friends and family.
From there we will take our seats for a three course meal, and an evening of reminiscing, fundraising, and live entertainment. Don't be concerned if this is your first event – this is an evening dedicated to the past 40 years of the AVC and is the perfect opportunity to find out what we're all about.
Our Chosen Charities
As with all AVC events the Gala Dinner will be fundraising for specifically nominated charities. The three charties chosen on this occasion has special significance to committee member(s) or their friends and family, they are; Ty Hafan, Pancreatic Cancer UK, Assistenza Pubblica Bardi.
Tŷ Hafan
Tŷ Hafan is one of the UK's leading paediatric palliative care charities and offers care to children and support for their families, throughout Wales.
If you think this means they simply provide a place where children can come to die, you couldn't be further from the truth.
Ty Hafan offer comfort, care and support to life-limited children, young people and their families in the hospice, in the community and in their home so they can make the most of the time they have left together.
Ty Hafan allow parents and carers to relax and recharge their batteries. And they make sure the needs of brothers and sisters are never forgotten.
Ty Hafan Head Office: Freephone 029 2053 2199
facebook.com/Ty-Hafan-116196725119477/
twitter.com/tyhafan
Pancreatic Cancer UK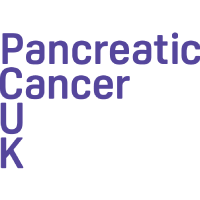 Pancreatic Cancer UK are fighting to make a difference and taking on pancreatic cancer by supporting those affected by the disease, investing in ground breaking research, lobbying for greater recognition of pancreatic cancer, and being a voice for everyone involved in the fight.
Pancreatic cancer is tough to diagnose, tough to treat and tough to research.
For too long this disease has been side-lined. Pancreatic Cancer UK want to make sure that everyone touched by it gets the support and information they need. Pancreatic Cancer UK are here for everyone affected by the disease.
Pancreatic Cancer UK provide expert, personalised support and information via our Support Line and through a range of publications
Pancreatic Cancer UK fund innovative research to find the breakthroughs that will change how we understand, diagnose and treat pancreatic cancer
Pancreatic Cancer UK campaign for change; for better care, treatment and research, and for pancreatic cancer to have the recognition it needs.
Pancreatic Cancer UK Support Line: Freephone 0808 801 0707
pancreaticcancer.org.uk
facebook.com/pancreaticcanceruk
twitter.com/pancreaticcanuk
Assistenza Pubblica, Croce Blu, Bardi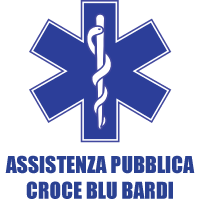 In the late 1970's, a group of Bardi residents proposed to fellow Bardigiani an association which would transport the sick and injured to and from hospital. The Assistenza Pubblica, Croce Blu, Bardi was born, made up of around 40 volunteers whose services relied on public donations.
Today the number of volunteers has grown to around 200 individuals, all of whom selflessly give their time to support their local community. As well as the founding ambulance service, the Assistenza Pubblica are now able to provide additional services including: Telesoccorso, a 24 hour support helpline for those needing emotional or medical support, and Guardia Medica, an out of hours medical centre providing care and home visits during the evening and bank holidays.
More Information
Location: Mecure Cardiff Holland House Hotel and Spa
Date: Saturday, 21st January 2017
Dress: Smart
Arrival: 19:00
Carriages: 01:00
Price: £50 per person, or £450 per table (10 people per table)
Updates: Get updates via the Facebook event
Tickets: Can be purchased from any committee member, for more information please email [email protected]